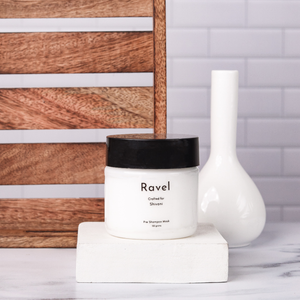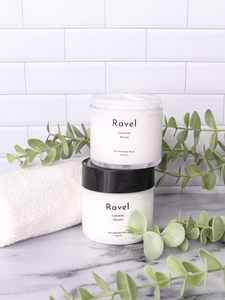 Science-backed clean ingredients
Every product at Ravel we formulate is free of sulfates, parabens, GMOs, mineral oils, and is always cruelty-free.
We care for your hair
Your hair may be Brown, black, blonde, flashy highlights, poker-straight or even curly, we believe in preserving the natural beauty of your hair. With a commitment to serve your crowning glory, Ravel provides natural hair care products that are just made for your hair. With the power of all-natural ingredients backed by advanced scientific research, let your hair rest in nature's arms and Ravel will take care for your luscious locks.
Here's what we use
Our experts have explored the seven seas for picking up the best environment-friendly ingredients. Each product is made up of ingredients that have been carefully tested by our scientists to ensure safety and quality because we believe in providing you intensive care and love. Let's unfold the secret book of ingredients
VIEW FULL LIST
A Product that changes with you
Beauty shines from within if nurtured well. Don't let Pandora's Box of chemicals deceive you. Only you can sense what is best for you and your hair. That is why we at Ravel work on a formula that changes with your hair type, needs, and lifestyle. To make the customization more effective, our experts have explored the seven seas for clean ingredients that serve a wide range of solutions.
Recommended use
Pump a small amount of the product on your palm and apply it to the end of your hair. Make sure that the product is equally distributed in your hair. Don't let any strand untouched by nature's love. Allow your hair to absorb the product and Rinse thoroughly after 2-5 minutes of rest.
Great for
We don't believe in one-size-fits-all notion but we surely believe in recommended for all. Since we formulate products to address your unique hair goals and needs, all our products are suitable for all hair types.
Good quality of pre mask shampoo. Highly recommended
Amazing product
This product has given back shine on my hair , removed the frizziness.. love this ... Will recommend to all those who are going through trouble managing their hair
Pre shampoo scalp mask with sirum
It is really good. Conditions my scalp well.
Pre shampoo scalp mask
I found it very useful and observed good expected results
Got questions?
Liquid error (snippets/faq line 7): Could not find asset snippets/faqs-pre-shampoo-scalp-mask.liquid